When it comes to initiating the energy transition, maritime policy is one of the central battlefields. But many ports, aware of their ecological and economic vulnerability, have committed to sustainable development strategies.
According to the latest research, sea levels will rise significantly (from an average of 1.1 meters to 2 meters) by 2100, putting about 14 percent of the world's largest seaports at risk of coastal flooding and erosion. Ports in France, 66 of which are used for maritime trade, are also threatened and have to adapt their infrastructure.
In terms of volume, maritime transport accounts for around 80 percent of global trade in goods. Shipping is responsible for three percent of global CO2 emissions, which have increased by 32 percent in the last 20 years. If nothing is done, shipping emissions could rise to 17 percent of global emissions by 2050.
Enter the "harbors of the future". Ports determine globalized economic activity and are true "energy hubs" that unite all types of transport (sea, land, water and aviation). Now they want to reduce real estate, protect the environment and integrate better into the cities, in particular through the concept of "urban harbors".
Freedom from oil
At least $ 1 trillion must be invested between 2030 and 2050 to reduce shipping's carbon footprint by 50 percent by 2050. Last year, petroleum-based fuels accounted for 95 percent of energy consumption in transport. Maritime traffic is expected to increase by 35 to 40 percent over the same period.
This dependence on hydrocarbons also represents an economic vulnerability for shipping due to new environmental standards.
In France, the transport of bulk liquids has been falling since 2009 (has fallen by an average of three percent since 2016), despite a slight increase in 2017 (2.1 percent). Fuel shipping (50 percent of shipping by weight in major seaports) has also declined by 25 percent since 2008.
The golden age of oil will not last long, given its environmental impact and increasing scarcity. As the consumption of hydrocarbons and coal decreases, the transport of fuel should also steadily decrease.
The French government's national low-carbon strategy ("Stratégie nationale bas carbone" or SNBC) aims to reduce emissions in the industrial sector by 35 percent by 2030 and by 81 percent by 2050. This means an almost complete decarbonization of maritime transport, which is a real technological challenge for the industry.
---
This story is part of Oceans 21

Our global ocean series began with five in-depth profiles. Be on the lookout for new articles on the state of our oceans in the run-up to the next UN climate change conference COP26. The series is brought to you by The Conversation's international network.
---
In order to achieve these goals, the ports are working as part of an industrial conversion approach to become CO2-neutral by redesigning their logistics (flow management) and means of production (added value). They rely on new environmental technologies to generate a double ecological and economic dividend.
Three approaches could be used to achieve these goals: energy efficiency, renewable energy generation and industrial ecology.
Building the ships of tomorrow
A study by the Getting to Zero coalition from 2021 found that carbon-free fuels must make up at least five percent of the fuel mix by 2030 for international shipping to comply with the Paris Agreement. According to GTT, a company specializing in the transport and storage of liquefied natural gas (LNG), around 100,000 merchant ships will be affected by this energy transition.
With this in mind, an ambitious environmental certification program, Green Marine Europe, was launched in 2020 to create tomorrow's European maritime industry.
---
Read more: How shipping ports can become more sustainable


---
To make the sector greener, new fuels with a lower carbon footprint, such as liquefied natural gas, ammonia and ethanol, and the accelerated introduction of alternative propulsion systems are required.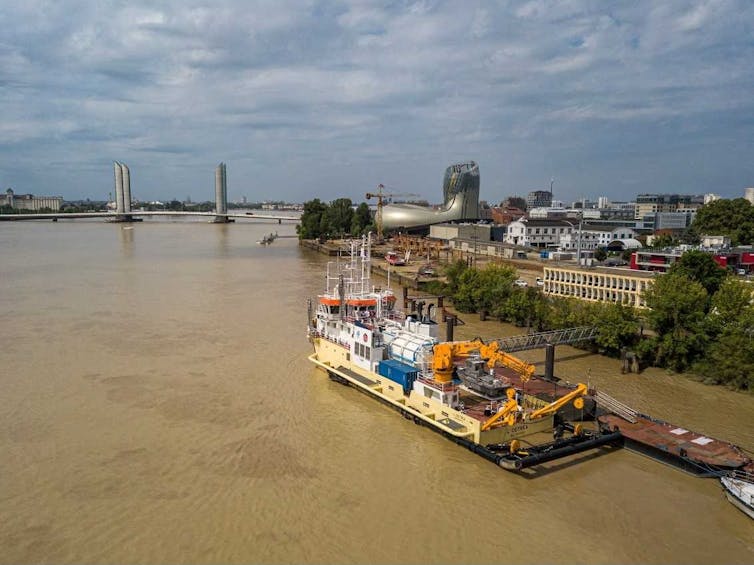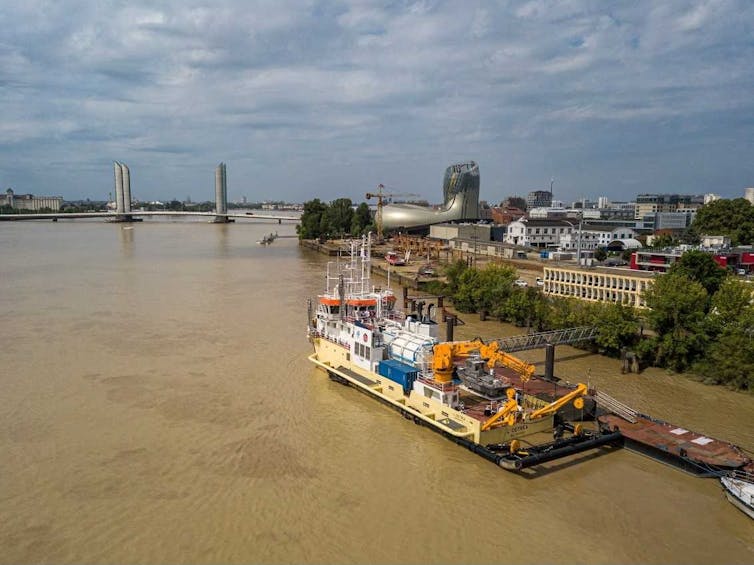 Hydrogen as a fuel (initially "gray", now increasingly "green") represents another viable alternative for fleets with strong rotation in the medium term. Although the project is currently still in the initial phase (with small ships with 60-80 seats), more ambitious initiatives launched, such as the hydrotug boat under construction for the port of Antwerp.
The introduction of steam-powered machines ended the use of large wind-powered clippers at the end of the 19th century. But technologies that use the wind could make a big comeback as ships use sails and kites to reduce fuel consumption.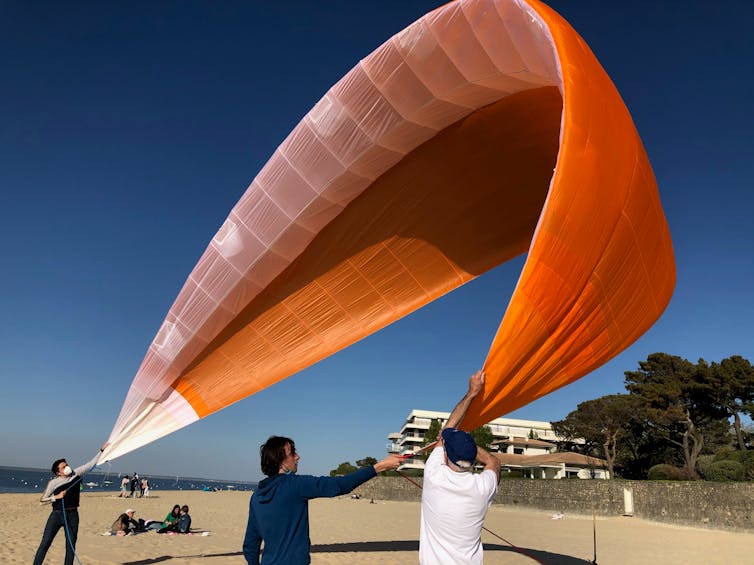 Offshore wind turbines, a promising solution
The development of electrical systems and technologies is also of crucial importance for the energy transition, be it through electrified quays, the conversion of harbor walls into energy generators or the development of electric ferries that use solar energy, bioenergy or ocean energy.
As the energy transition progresses, we will see ports transition from consuming large amounts of a single energy source to using multiple energy sources and generating electricity.
Against this background, offshore wind turbines will fundamentally change the French coasts in the coming years. The first sites will be near ports (with the first French offshore wind farm with 80 turbines due to go into operation in Saint-Nazaire in 2022). In the medium term, an output of 5.2 to 6.5 gigawatts of offshore wind energy is to be achieved in France by 2028.
This technology gives the port areas a new dynamic in search of industrial diversification, optimized real estate income and local know-how (construction and maintenance operations).
The planned offshore wind farm on Quai Hermann du Pasquier in the city of Le Havre, which will go into operation in 2022, will be presented as the "largest industrial renewable energy project in France" and symbolizes the industrial and energetic change in the port. In addition, the thermal power station in this area, which consumed 220 tons of coal per day, was closed on March 31, 2021 after 53 years of operation.
Finally, it should be noted that offshore wind farms represent a possibility for ports to produce their own hydrogen through the electrolysis of seawater.
Bringing city and port closer together
The energy transition is forcing governments to rethink the connections between city and port. Development projects based on a completely petroleum-based economy and the globalized boom in container shipping in the second half of the 20th century decoupled the city and port on all levels. Ports were removed from the urban environment due to lack of space, and huge industrial port zones were created on the outskirts.
Now this separation is being questioned, marking the return of the port as an open space to the rest of the city.
In port cities where ships coexist with residents, industry, business and tourism, pollution has motivated citizens to act. Local environmental protection has resulted in ports being opened to cities by encouraging the development of circular economy and industrial ecology.
Many ports have launched energy transition projects that aim to change city-port relationships. The port area is proving to be an excellent place to try new practices based on greater collaboration between local actors.
In La Rochelle, for example, environmental and energy issues offered the opportunity to start a joint, collaborative discussion on the future of the metropolitan region. In the La Rochelle Zero Carbon Territory project, in which the metropolitan area is to become climate-neutral by 2040, the energy transition will be implemented through concerted planning between the city and the port. The port is committed to initiatives that limit its environmental and energy impact while providing benefits for the local economy.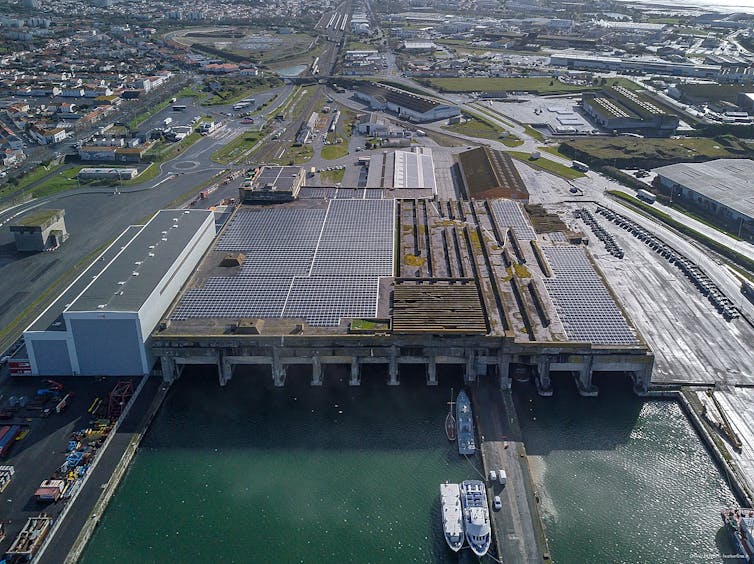 In Le Havre, as in Bordeaux and elsewhere, this city-port connection is strengthened by combining energy-related challenges and digital opportunities.
Over time, this should lead to the birth of "Smart Port Cities" (which connect "Smart Cities" with the "Ports of the Future"), for a "new model for urban and industrial port areas, linked by innovation".
Make ports the location of modern energy
Although the environmental challenge is clearly huge and complex, this energy transition offers us the opportunity to reinterpret ports as laboratories and to test new practices and technologies. Case in point: the port of Rotterdam reduced its CO2 emissions by 27 percent between 2016 and 2020.
Ports have always been showcases of the industrial revolution, with the arrival of steam, propellers, and then metal hulls. They often have the latest energy technology, as shown in the painting of the port of Le Havre by Camille Pissarro.
It is now up to them to keep this legacy alive as real gateways to a more durable and resilient economy.
Translated from French by Rosie Marsland for Fast ForWord.